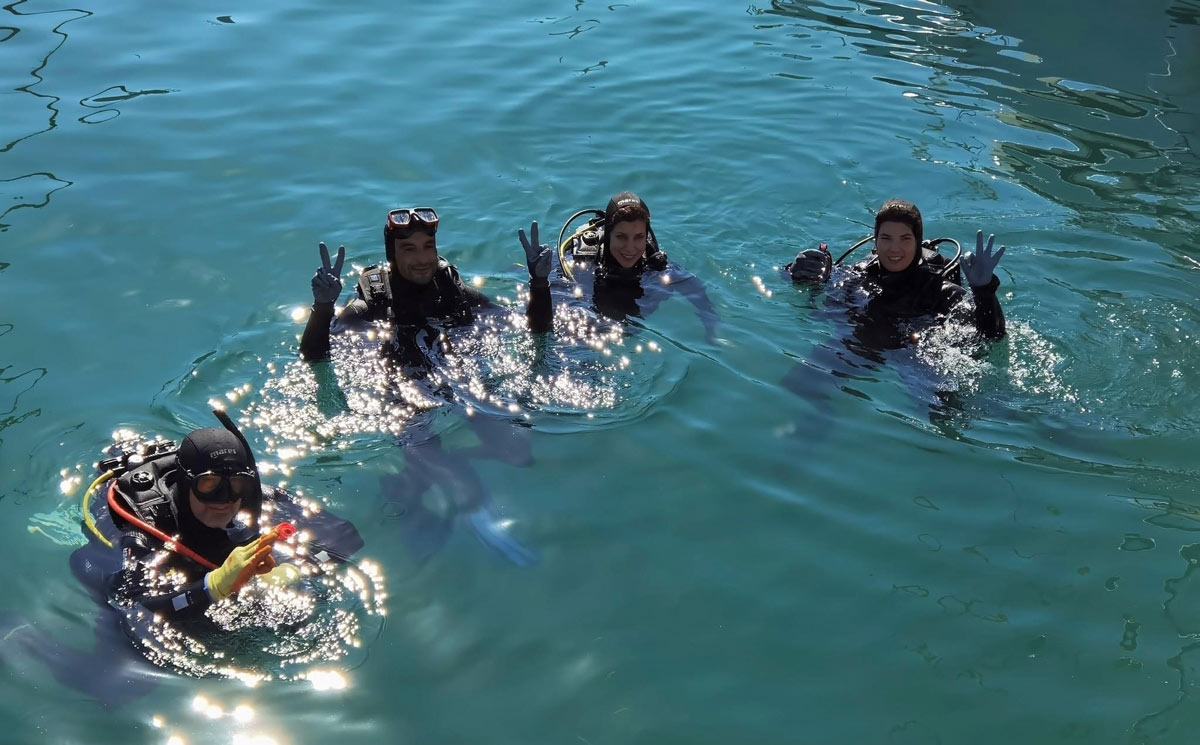 On the grounds of the Blue Flag 2022 qualification, Nea Marina Alimou is undertaking a series of environmental initiatives, amongst which the underwater cleanup that was organized on the 19th of October, in cooperation with volunteers, divers and the lifting services company operating in the marina. The waste lifted from the bottom of the sea, including useless tires, plastics and boat equipment, was weighed, categorized and removed for its proper management.
The "Blue Flag" Certification, is internationally the best recognizable spread symbol of sea-water quality in more than 50 countries and is awarded under strict criteria to organised beaches and marinas worldwide.
Within the qualification process Nea Marina Alimou is scheduling further actions including educational environmental initiatives.